Highlight the Hi-lite details.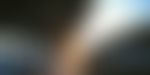 To maintain high motor efficiency at high speeds, the steel used in the motor needs to have low magnetic losses at high frequencies. At these frequencies the total losses are dominated by eddy current losses, which are proportional to the strip thickness squared and inversely proportional to the electric resistivity of the strip. Thus, thin gauge, in combination with high silicon and aluminium content in the steel (increases resistivity), are needed for low loss at high frequencies. Hi-Lite™ grades are made using two different chemical compositions, resulting in two groups of grades called "N" and "H".
The importance of strength
The rotors of internal permanent magnet motors, typically used in electric vehicles, have thin "bridges" of steel keeping the magnets in the rotor in place. The thinner these "bridges" can be made, the higher the torque of the motor. In combination with high rotational speeds these "bridges" are subject to high mechanical stresses. Thus, the strength of the steel in the rotor is of great importance for the performance and durability of high speed internal permanent magnet motors.
Hi-Lite™ grades have high minimum levels of strength in combination with low loss. This is mainly obtained via the mechanism called "solid solution strengthening" coming from the high amounts of silicon and aluminium added to the steels.
Highlighting the Hi-lite details.
Leading portfolio of thin-gauge NGO with high strength and low magnetic losses. Developed to create cutting-edge e-motors. Unprecedented torque and power density for demanding e-motor applications.
Hi-Lite is the widest range of non-oriented electrical steels available in the European market
Min. mechanical properties MPa
Hi-Lite grades are normally supplied with a thin Suralac 7000 coating or with a Suralac 9000 bonding coating. Suralac 7000 is a C-5 type inorganic coating which provides good insulation resistance, very good temperature capability and a high stacking factor. Suralac 9000 is used to bond laminations, applying temperature and pressure, into a core with good mechanical strength and improved magnetic properties. Uncoated material or other Suralac coatings are also applicable to Hi-Lite grades depending on customer requirements.
Type: Organic Description: Synthetic resin
Typical thicknes: um per side
Suralac 3000 & 3000 FF ( formaldehyde free)
Type: Organic Description: Synthetic resin
Typical thicknes: um per side
Type: Semi organic
Description: Organic resin with phosphates and sulphates
Typical thicknes: um per side
Type: Inorganic
Description: Phosphate based with inorganic fillers and some organic resin resin
Typical thicknes: um per side
Type: Organic
Description: Epoxy based coating form bonding of stamped parts
| | |
| --- | --- |
| Typical thicknes: um per side | |
| | |
| | |
Insulating coatings are applied to reduce eddy current losses, especially in thin laminates
• Part of the losses are eddy currents
• Smaller eddy currents occur with thinner strip thickness
• Thin grades means lower loss (particularly at higher frequency)
• But if good electric contact between the strips the "pack" of thin strips will have the same eddy currents as one very thick "strip" -> high eddy current losses
• Coatings keep the eddy current low (i.e. limited to thickness of one strip)
Combine performance with environmental benefits
We believe that an environmentally responsible company is a successful company.  We ensure that our materials are produced in a safe and environmentally friendly method. This duty of care is carried forward into our products and their application. That's why we offer:
Our new bonded coating, Suralac 9000, is now available for all products. This coating may be heated to enable lamination stacks to bond together. This type of bonding delivers improved noise performance for large volume production of thin materials. 
Non-oriented steels with rapid and standard bonding coatings
Hi-Lite enables the weight of the e-motor to be reduced by 60% while the size reduces by 30%
Stator OD (mm)/Weight (kg)
The ultra-thin non-grain oriented (NO) electrical steels induce lower power losses at the stator and enable higher rotational speeds than conventional NO-steels.
As a result, power and efficiency targets can be met with smaller size engines.
* Replacing M270-35A by Hi-Lite NO20
Developing NGO – a balancing act between magnetic properties and strength

Improved e-motor performance can be achieved by changing the steel and/or the e-motor design
Fine-tuning the properties of NGO is difficult as measures to improve magnetic properties often negatively impact strength
Tata Steel is able to tailor its existing product range to specific customer requirements,
while new steel grades with even better properties are being developed.